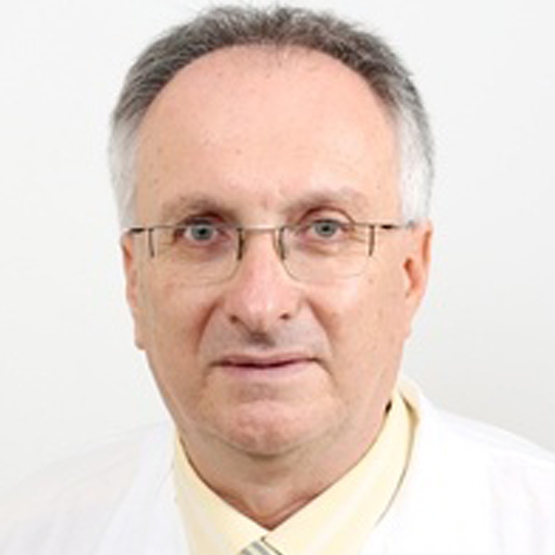 Prof. Adi Rachmiel
Topic of Presentation
Management of Hypoplastic Maxilla
Prof. Adi Rachmiel, DMD, PhD, is Director of the Oral and Maxillofacial Surgery Department at Rambam Health Care Campus. He is also a Clinical Associate Professor at the Faculty of Medicine of the Technion-Israeli Institute of Technology.
Prof. Rachmiel began his career at Rambam in 1985 and later completed a fellowship in cranio-maxillofacial surgery at Providence Hospital in Michigan USA under Professor IT Jackson.
His main clinical interests are management of oral and maxillofacial deformities, orthognathic surgery, cleft palate surgery, facial trauma, alveolar ridge reconstruction, distraction osteogenesis and the influence of growth factors to improve osteogenesis, treatment of benign and malignant tumors of the oral cavity and jaws, obstructive sleep apnea in children and adults with integrated three-dimensional imaging methods for evaluating the etiology of the obstruction and innovative surgical planning to lengthen the jaws.
His main research interests are bone formation during distraction osteogenesis and application of growth factors to improve the osteogenesis, and management of obstractive sleep apnea.
Prof. Rachmiel is among the pioneers in the development of this method in both research and clinical cases. He completed a PhD at the Technion on the subject of: "Characterization of membranous bone regeneration following osteotomy and gradual distraction. Effect of TGF-β on the osteogenesis process".
Prof. Rachmiel is a member of, and Israeli representative to, the European Association of Cranio-Maxillo-Facial Surgery (EACMFS) and a member of the International Association of Oral and Maxillofacial Surgery. He is also an instructor at AOCMF in Davos, Switzerland, which specializes in the manufacture and design of implants for the repair and reconstruction of facial bones.
Prof. Rachmiel has published over 90 articles and various book chapters in the international literature. In addition, he is a keynote lecturer in numerous national and international conferences, amongst them are Plenary and Symposium lectures in these fields