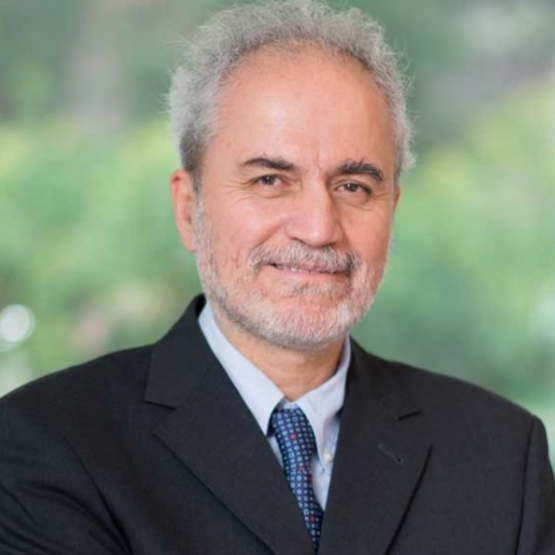 Prof. Konstantinos Vachtsevanos
Topic of Presentation
Unlocking the Parapharyngeal Space: Exploring the Double Mandibular Osteotomy Technique for Vascular and Tumor Surgery
He was born in Kozani, where he received primary and secondary education.
He graduated from the School of Dentistry (1982) and the Medical School of the Aristotle University of Thessaloniki (1986). He received scholarship by the State Scholarships Foundation in order to complete his Ph.D. in 1988.
He served in the National Health Service, as a doctor in rural areas (12/1988 until 2/1990) and as an intern in the ENT Clinic of the Theagenio Cancer Hospital of Thessaloniki (2/1990 up to 5/1991). In 1994, he acquired the specialty of Oral and Maxillofacial Surgery. From March 1995 until January of 2011, he served in the National Health Service in the Department of Oral and Maxillofacial Surgery of Theagenio  Cancer Hospital , originally as Senior Registrar (29.3.1995 – 15.5.2003), later as Consultant  (16.5.2003-4.8.2010) and finally as the Head of the Department of  (5.8.2010 - 25.1.2011).
In 2011, he was elected as an Assistant Professor in the discipline of Oral and Maxillofacial Surgery, in 2015 as an Associate Professor and in November 2020 he was elected as a Professor.
He was trained in the Department of Head and Neck Surgery at the Royal Marsden Hospital, London, as an Honorary Clinical Fellow, after a sabbatical leave  (Academic Year 2002-2003) and at the Central Middlesex Hospital, London (2002-2003).
He has been practicing his medical  and academic work at the University Clinic of Oral and Maxillofacial Surgery of G. Papanikolaou Hospital since January 2011 educating the trainees of the Clinic as well as  the undergraduate and graduate students.
He has been the Director of the University Clinic since September 2022.
He participated as the main supervisor, as a member of  the supervising committee and as a member of examination committee  in several Doctoral Dissertations.
He participated in several Master thesis as a member of the supervising committees.
He was a member of the Committees of the K.E.S.Y. for the Study of problems concerning the rehabilitation of people with special needs (DY1d/ 9496/6-11-2001 Ministry Decision), for the specialty of Oral and Maxillofacial Surgery (2010 - 13). He was also a Member of KESY Working Group for Oral and Maxillofacial Surgery (2017-19).
He was the President and a member of Organizing Committees of many Conferences and Seminars, as well as  Round tables.
He was a member of the Public Relations Committee of Theagenio Cancer Hospital (2002-2004) and co-editor of the journal "Between Us" (2003-2004).
He was the treasurer of the Board of Directors of the Hellenic Cancer Research Society (two terms, February 2008 and February 2010).
He was the Vice-president of the Hellenic Oral and Maxillofacial  Surgery Society from December 2017 until January 2020.
He was a member of seven Medical Societies.
Since 1982 , he has participated with oral and poster presentations  in Panhellenic and International Conferences, Symposia and Seminars (more than 300) and in the development of research programs.
In addition to his doctoral thesis, he co-authored a monograph, he has participated in writing  seven  books and has published 120 papers in peer-reviewed journals  (36 papers in Greek journals, 69 in international journals in PubMed and 15 in foreign language journals, outside of PubMed.